Brand New Map Features for Your XPRT Storefront
With our brand new map feature, buyers navigating your company profile on XPRT can now more easily find their nearest location to buy your products & services and discover what geographical markets you serve.
It all starts with a new button View in map located just below the Company details section of your storefront's mainpage.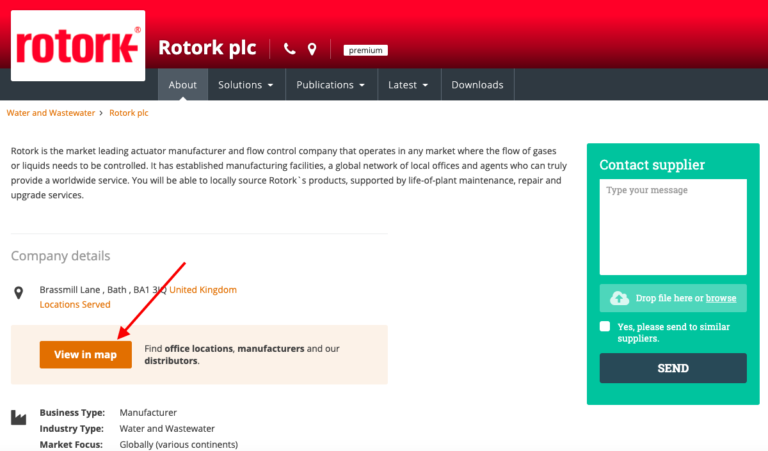 By pressing that button, buyers access an interactive map which marks your headquarters with a red pin, your office locations with green pins, your distributors with blue pins and your manufacturers with yellow pins. The map also shades in orange which locations around the world your business serves.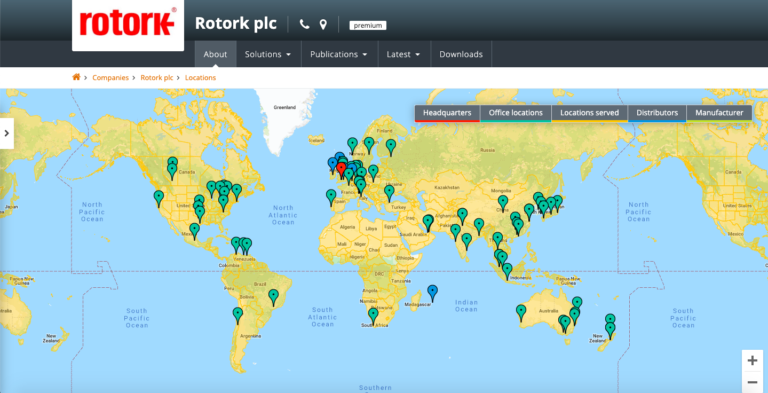 When buyers click any of the pins on the map, a panel slides in from the left side of the screen. The panel displays the location's physical address, a link to view the location's phone number (which generates a soft lead for your business when clicked) and a contact form for buyers to get in touch. We forward buyer messages to any contacts at your company who are subscribed to RFI / RFQ Alerts and permanently store the messages in your XPRT inbox.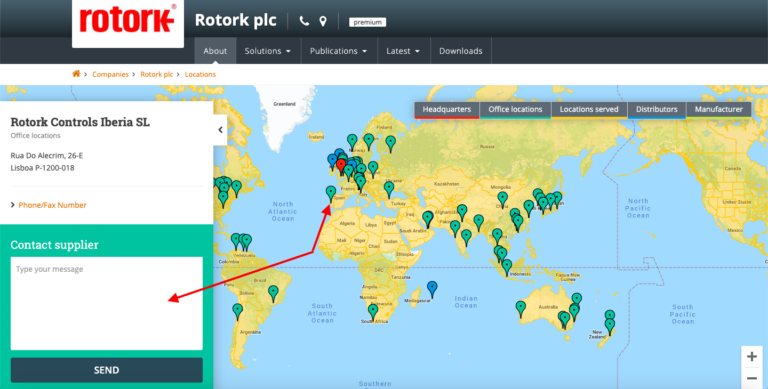 Ready to see how the map looks on your storefront?
Simply sign in at the top right of the screen, then click on your name and select View My Company as User on the dropdown menu to visit your storefront.

If you don't see all of your locations, make sure to add them online so that buyers will be more likely to contact you.
Don't have a company profile? Add it for free today to start generating leads and take advantage of our new map feature and more.