New Feature: Introducing Enriched Buyer Requests
We've got great news for suppliers! Screening the leads your business generates through the XPRT platform just got easier. Now, when buyers send you a request about your products, they see a prompt to provide additional details. This extra info helps you qualify the lead and determine its potential value:
Required tech specs
Knowing the buyer's technical requirements up front can save you time and give you a better idea of which product is right for their needs. The tech specs feature is already available for several product categories, and we'll be gradually rolling it out to more.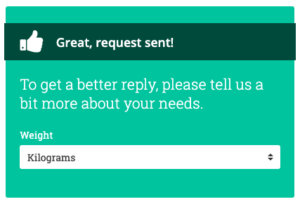 Quantity
We now ask buyers to specify the quantity of the product they need so that you can better determine the potential value of the lead.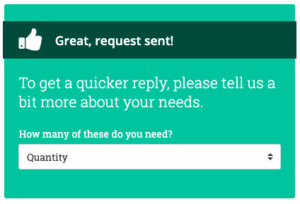 Delivery location
The delivery location helps you route the lead to the correct distributor or representative. It also helps you gauge lead value.
End buyer or intermediary
Knowing whether the person who's sent you a request is an end buyer or an intermediary will help determine your follow-up approach.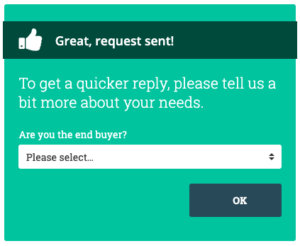 All of the above information is stored permanently along with the request in your inbox.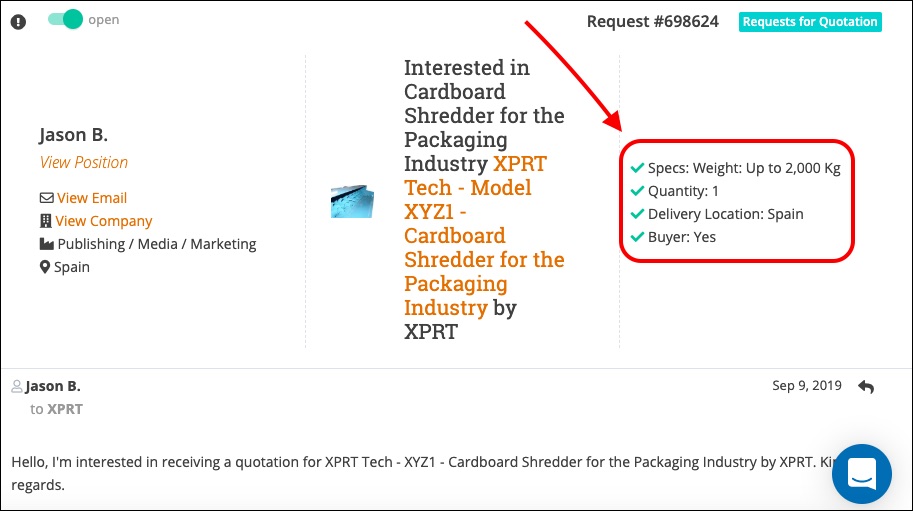 Simply click the Reply Now button on your lead notification emails to discover what details the buyer has included.
And if you are subscribed to your company's RFI / RFQ Alerts (find out if you're subscribed here), you'll receive a separate email notification whenever buyers update their previously sent requests with any additional details.
Check your inbox today to find out if additional details have been included with any of your recent leads.
We hope you're satisfied with the new enriched buyer requests. Be sure to contact us if you have any questions or feedback.